You will have 10 minutes to complete this exam.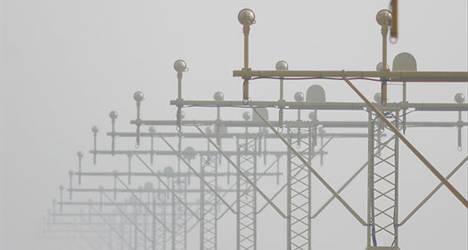 Please study the following conditions:-
Which condition would be suitable for the formation of radiation fog?
Cloudy night, very moist air, moderate winds

Clear night, moist air, light winds

Clear night, moist air, strong winds

No wind, dry air, clear night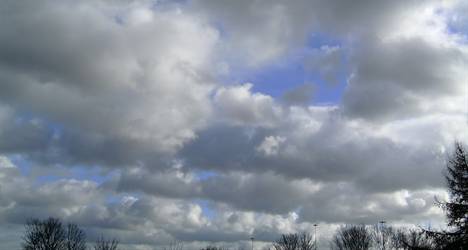 Please study the picture-
The picture is showing a cloudy sky with occasional clear patches. How would this be described in an aerodrome observation?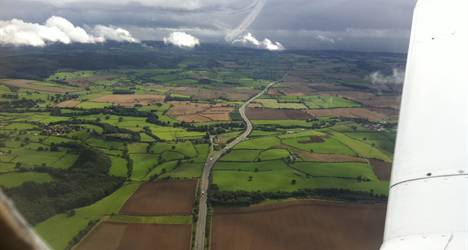 With the exception of flying in certain Notified Airspace or complying with instructions from an Air Traffic Control Unit (ATCU), the pilot of an aircraft in sight of the surface and following a line feature, such as a road, railway or coastline, should...
fly either to the left or to the right of the feature.

fly with the feature on the left of the aircraft.

fly with the feature on the right of the aircraft.

fly directly overhead the feature.
Travelling at a ground speed of 110kts, how long will it take you to cover a distance of 60 nautical miles?
21 minutes

37 minutes

33 minutes

13 minutes
There is a warm, moist airflow from the sea moving over a cold land mass, what could this lead to?
Radiation fog.

Layered stratus.

Advection fog.

Sea fog.
What type of ice usually forms when small supercooled water droplets freeze on a cold surface, producing a rough opaque deposit?
Clear ice

Rime ice

Mixed ice

Wet ice
Your Score:
You answered 0 out of 0 questions correctly.
Exam completed in .
You ran out of time.